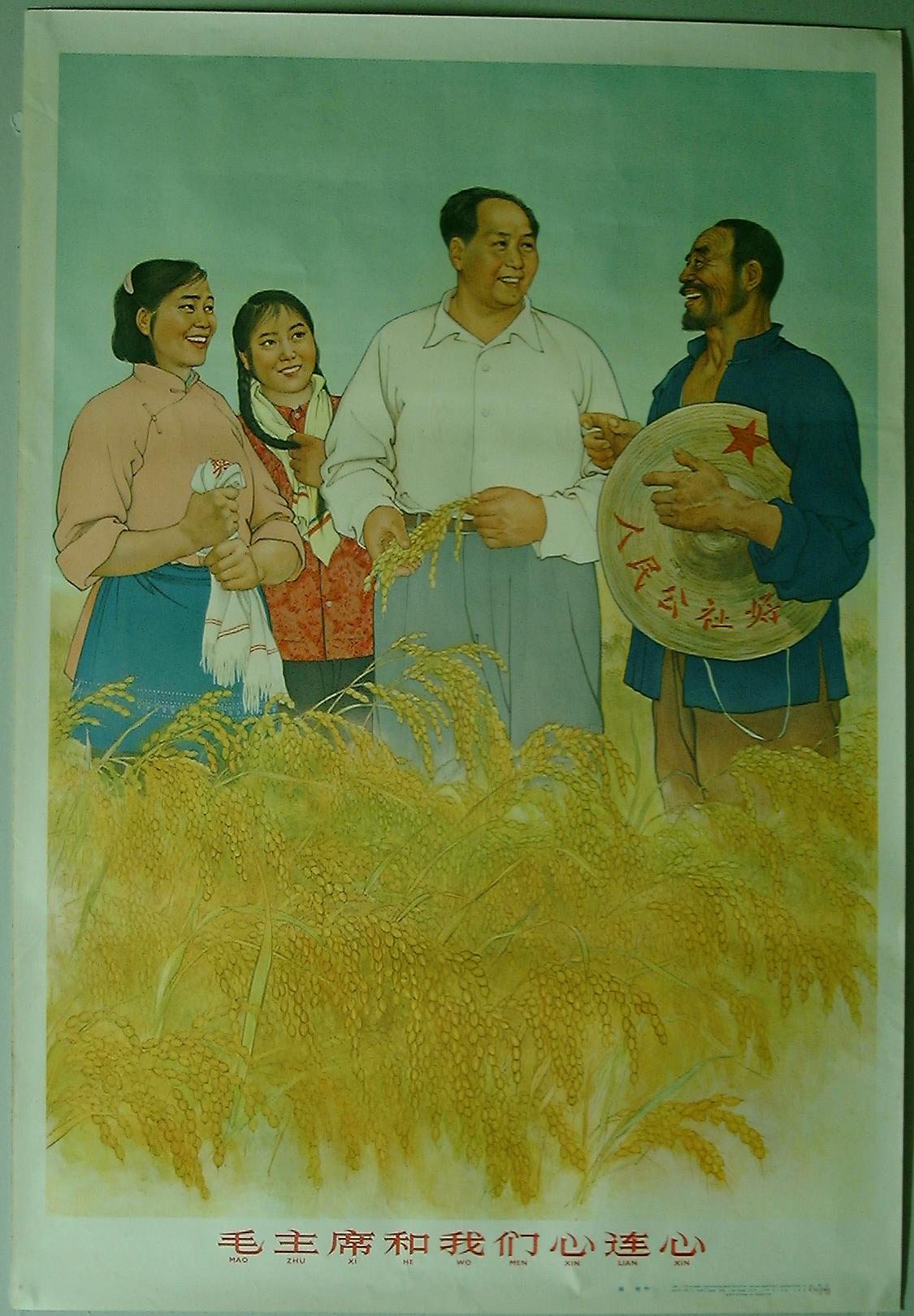 Title: Mao Zhu Xi He Wo Men Xin Lian Xin (Our Heart Together With Chairman Mao)

Published Detail: Jan. 1965 by Shanghai People Art Publishing Co.

Poster Size: 53cm x 77cm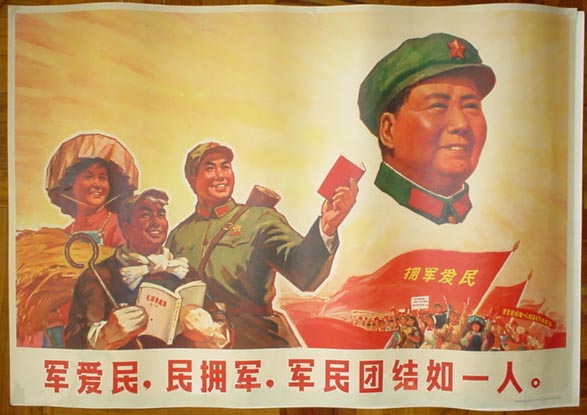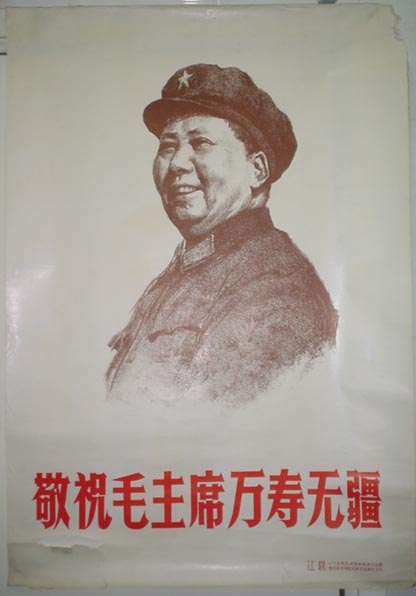 "Long Life to Chairman Mao!"; A rare style of Mao portrait; a white piece missing on lower bottom
55x77cm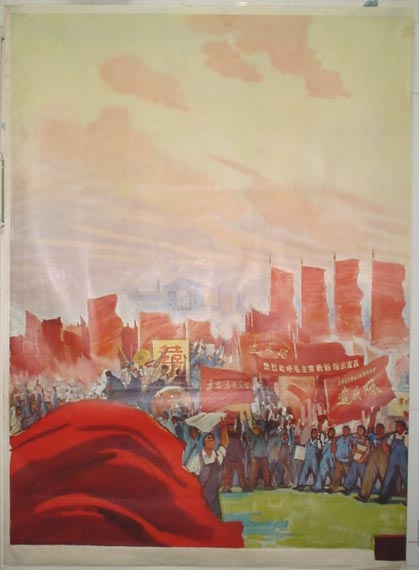 Panel #1 of a huge 3 panel poster (see description--->)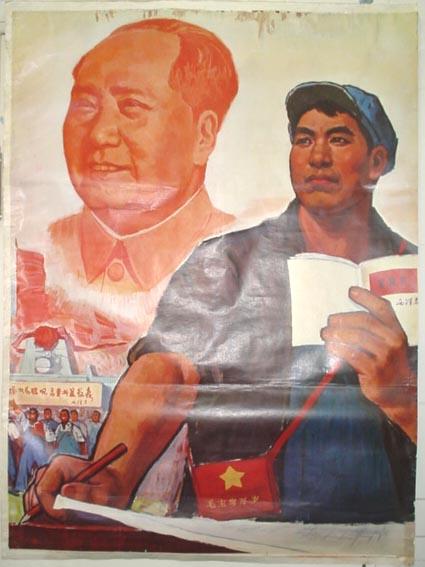 A huge size 3-panel Maoist poster unassembled. See description below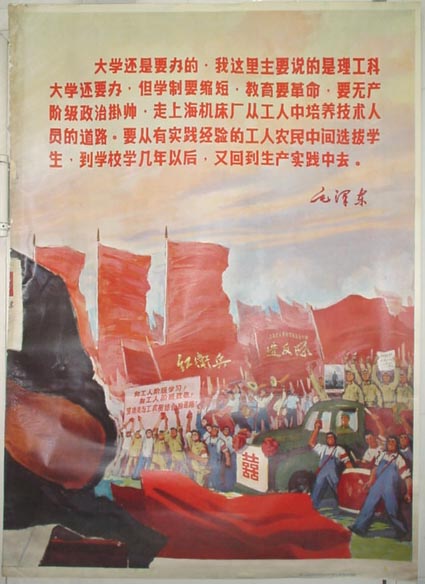 Panel #3 of the huge 3 panel poster.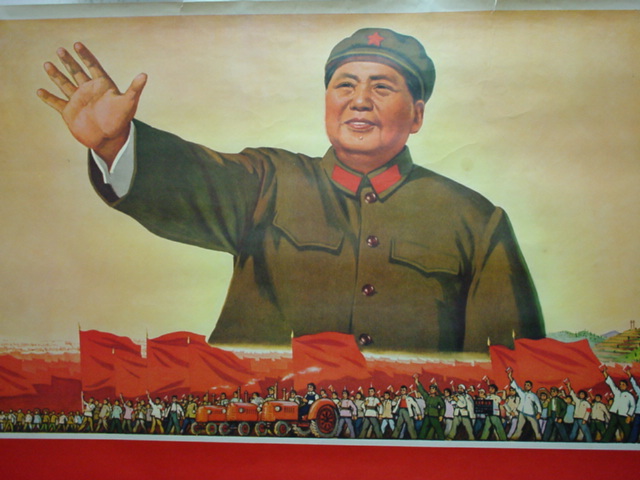 A huge size 3-panel Maoist poster unassembled. Each panel measures 77x105cm. Over 7 feet wide when assembled. This wonderful graphic speakes for itself.
The Mao Quotation is about the university system and reform. It confirms the necessity of running the universities, while adjusting the school year. So the students can practice working in the plant. Then return to classes for more learning. Following the model of the Shanghai Mechanical Plant.
Published by Shanghai PPH with many other great masterpieces.
Condition is generally very good. The upper white margin of the center panel was removed (white part only, not affecting any graphic) and replaced with similar quality plain paper (probably using paper from other poster of the same period). Anyway, the main graphic of all 3 posters remain intact and are pretty fresh, no other repair. Imprint in right bottom margin.
September 1965
This is the biggest poster that I have seen!!
Would look great in a university museum.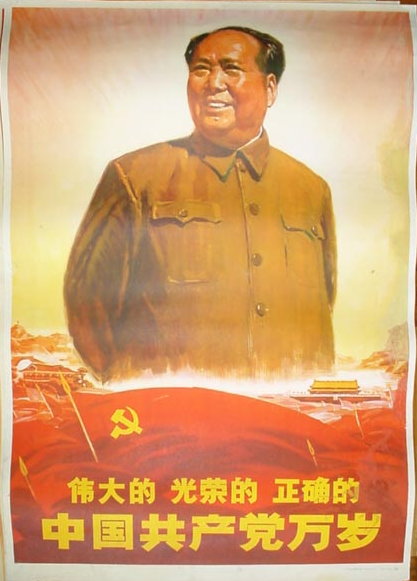 "Thousand Years to Greatest, Glorious and Righteous Communist Party"
Condition: some retouch on right edge otherwise fine
21 x 30 inches